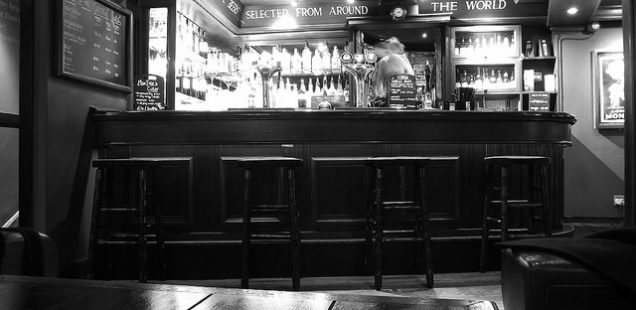 All talk
At our September meeting we had two pieces based on dialogue, one with a piece of technology and one through it. Caroline's shared a story of one woman's struggle with a self-service checkout, while Mark had a story of a man stuck in a bar in the US, keeping up with a family funeral through Skype.
In other news, Stephen read a recently published story entitled "Whatever you say, say nothing" and Emma gave her own spin on the maternal instinct in "Motherhood" where a woman harbours suspicions about her child.
We finished off the evening with "Lehman's Acre" – possibly our first weird western.