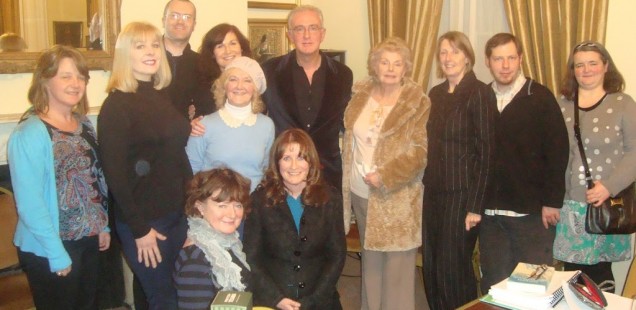 Christmas Meeting 2012
On the 5th of December, Eblana was treated to a visit from the multi-award-winning author, Joseph O'Connor. Joe captivated us all with his hypnotic, honeyed tones as he read from his latest short story which is published in the December issue of the Aer Lingus on-board magazine, Cara. The very moving story was specially written with our Irish emigrants in mind. He later read to us from the novel he is currently working on, then patiently took endless questions from our members, and generously shared valuable writing tips and insights into the life of a top author. We felt humbled and blessed by Joe's presence at Eblana – it was a precious night that no writer present will ever forget.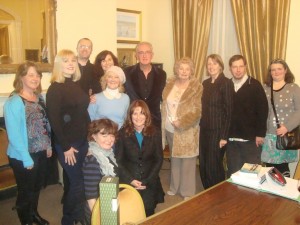 Afterwards, we gathered to enjoy a few drinks and nibbles and celebrate the start of the festive season.
Our next meeting will be held on Wednesday, February 6th 2013 which will be our AGM. But we'll try to get the business out of the way quickly so we can move on to the creative stuff!
Meanwhile………. happy writing and a very merry Christmas to all our members and friends, at home and abroad.